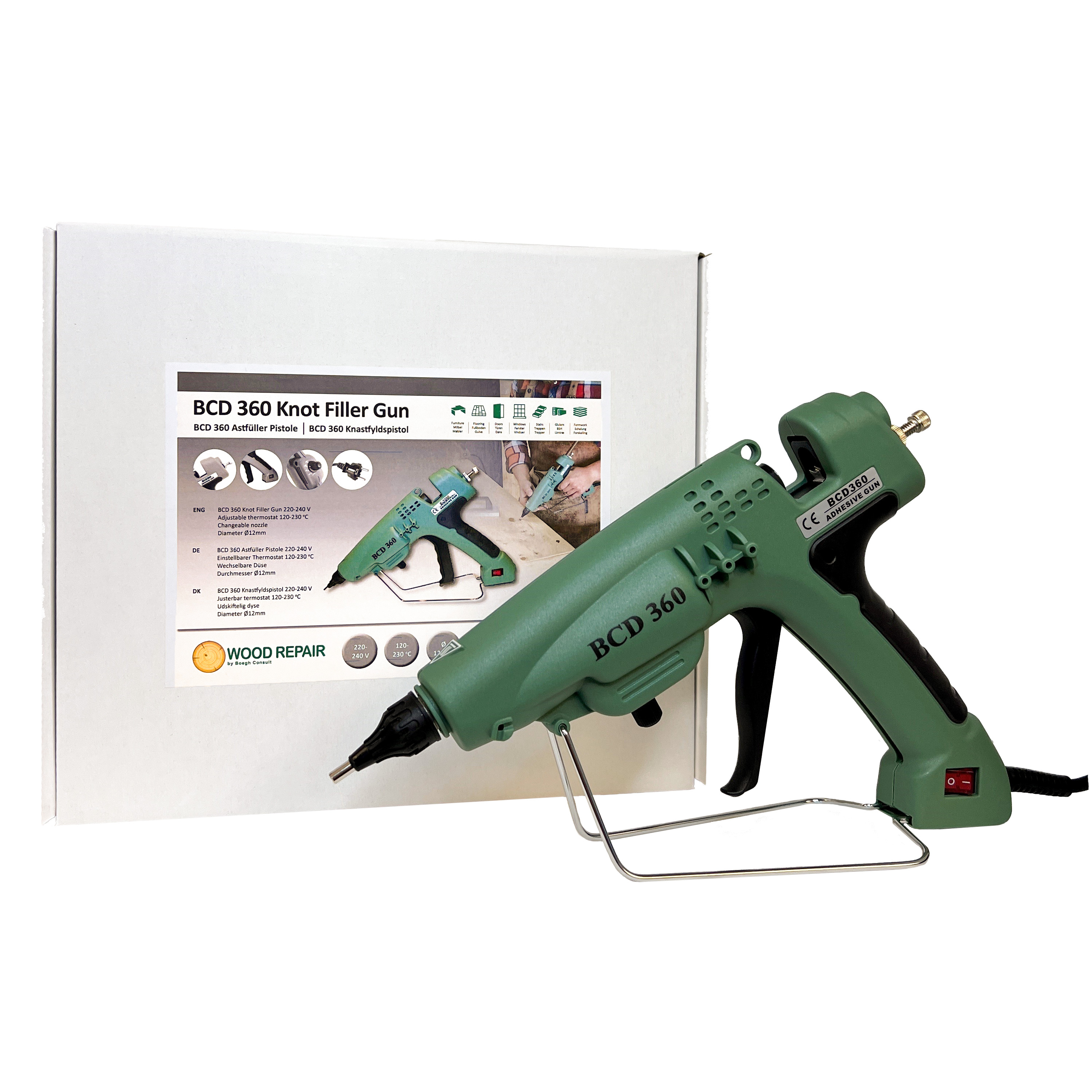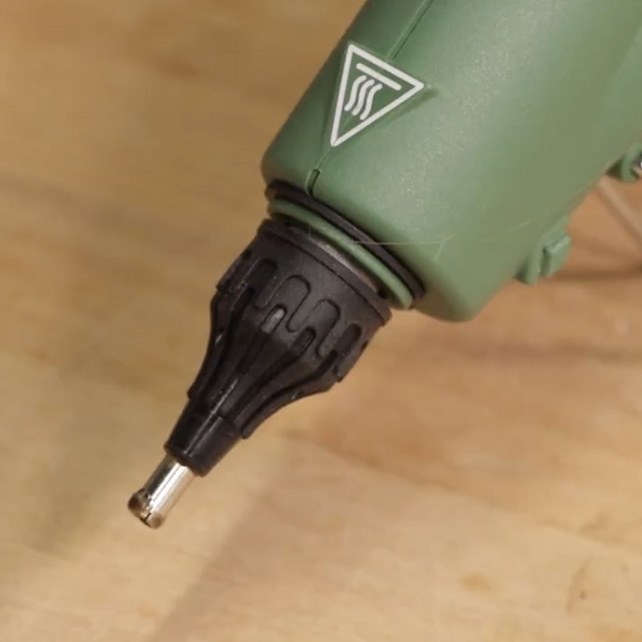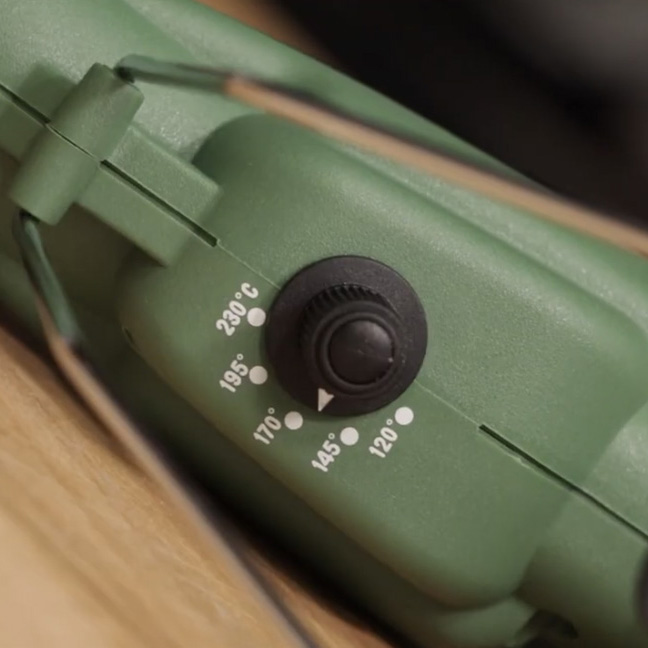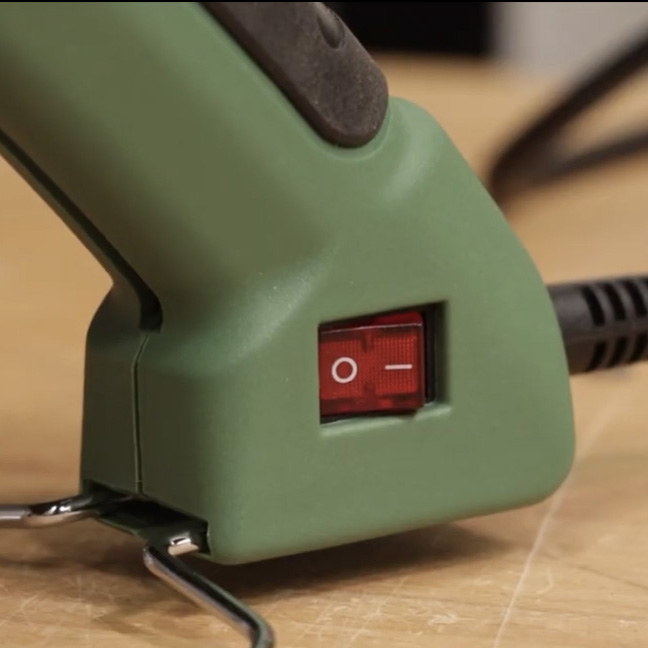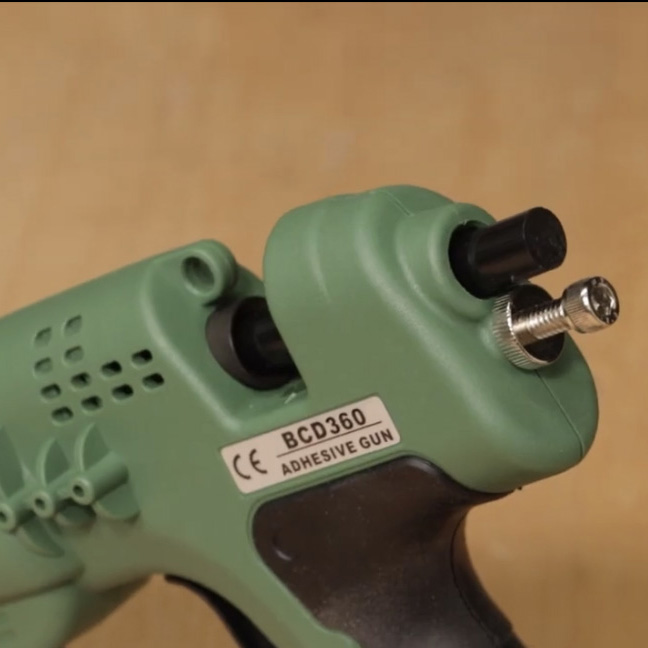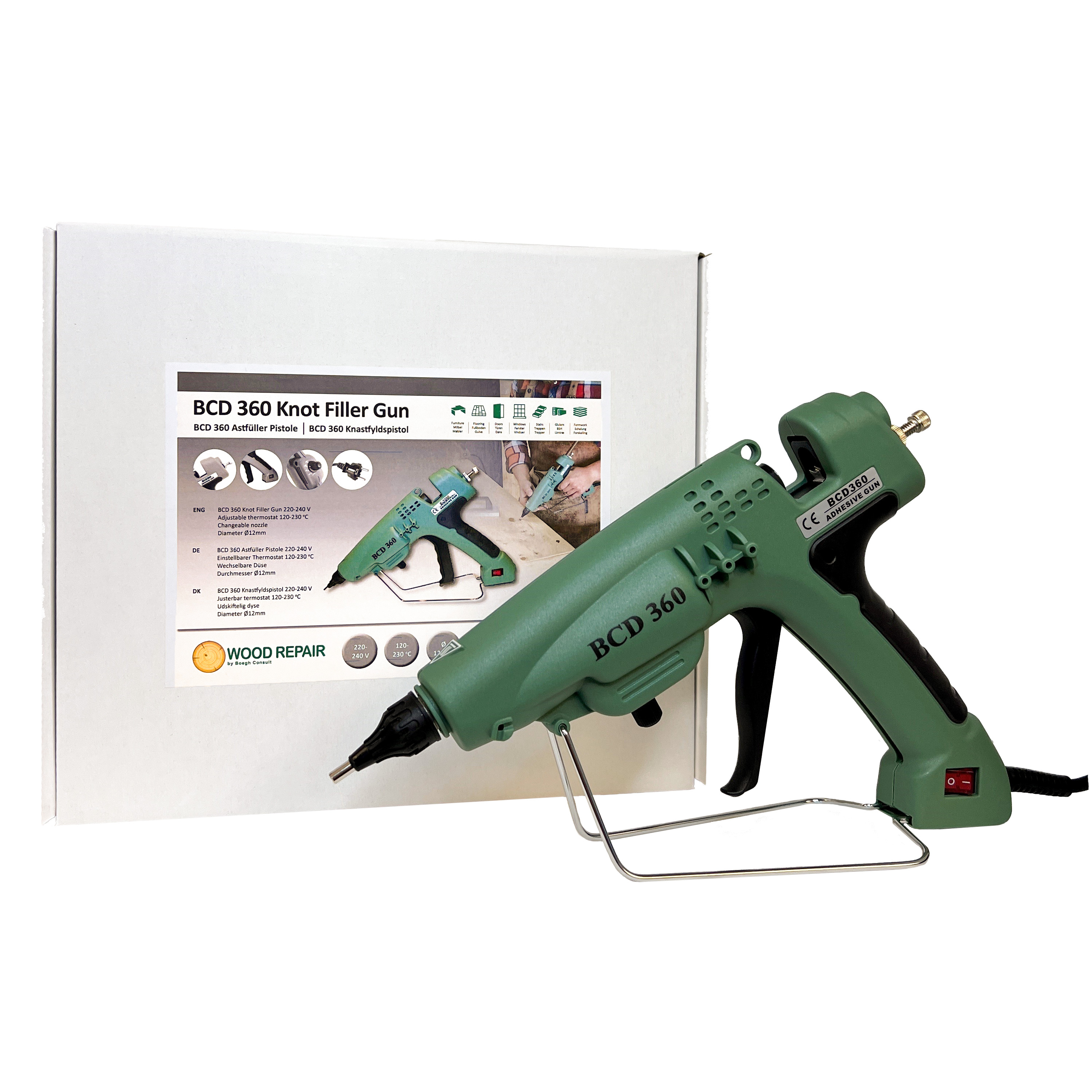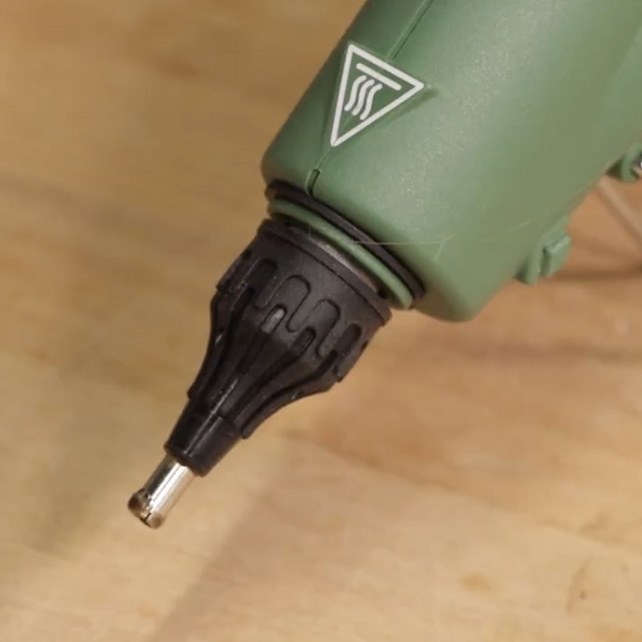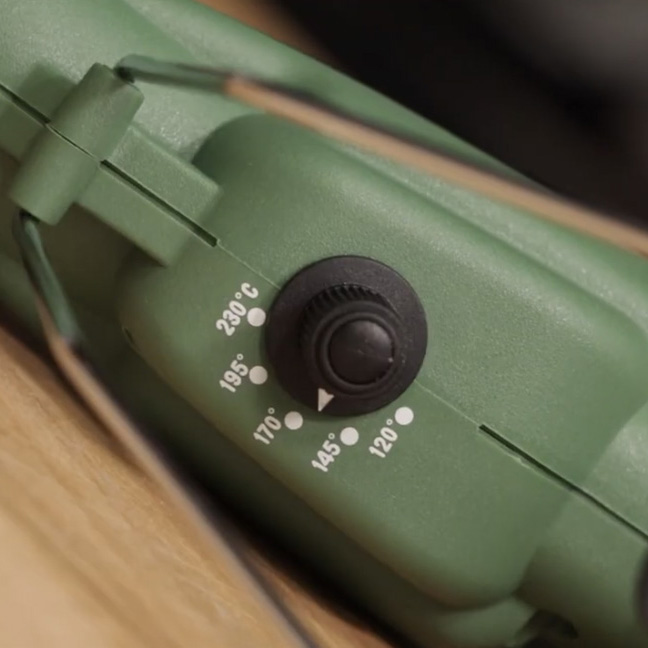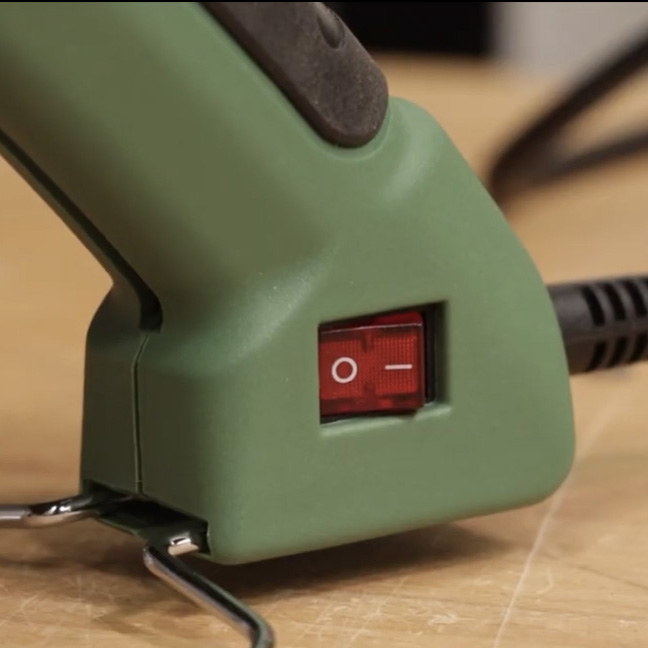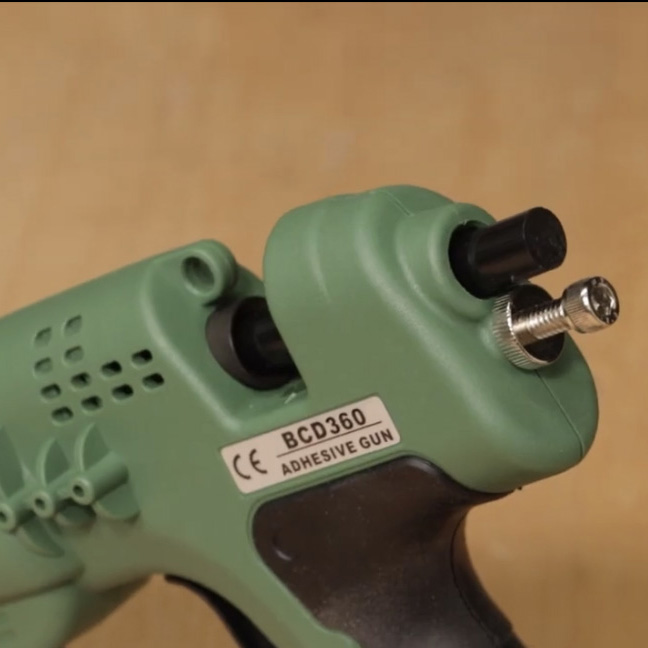 The best Knot Filler application tool. Use the BCD360 for your Knot Filler wood repairs. Professional heating gun with adjustable thermostat - woodrepair.com
How does it work?
Use the BCD360 Knot Filler gun this easy:
Put a Knot Filler stick in the BCD360 Knot Filler gun
Turn on the Knot Filler gun
Set the temperature according to the label on the Knot Filler bag
Let the Knot Filler gun pre-heat for about 3 minutes
When it is warm and ready "shoot" Knot Filler into the repair
IMPORTANT!
Never pull out sticks of the Knot Filler gun as it destroys the chamber!
Never place the BCD360 Knot Filler gun on the side and never point it upwards before it is completely cooled off.
Read the MSDS or Product Information Sheet and follow the instructions closely


Product information "BCD 360 Knot Filler gun"
The BCD 360 Knot Filler gun is specifically design for Knot Filler application. It is a professional, robust tool perfect for industrial requirements and long-term use. With the BCD 360 Knot Filler gun it is easy to repair all sorts of knots, grains, cracks, edge and corner repairs etc. in wood.
PRODUCT INFO:
Professional, robust Knot Filler gun
Accepts D Ø12 mm sticks
Perfect for industrial requirements and long-term use
External, adjustable thermostat 140°C - 230°C
Quick pre-heat, only 3 minutes
300 watt gun, weight 600g
Changable nozzle. For instance 1,5 mm or 3 mm
PACKAGING:
Comes in a plastic case with extra nozzle and manual