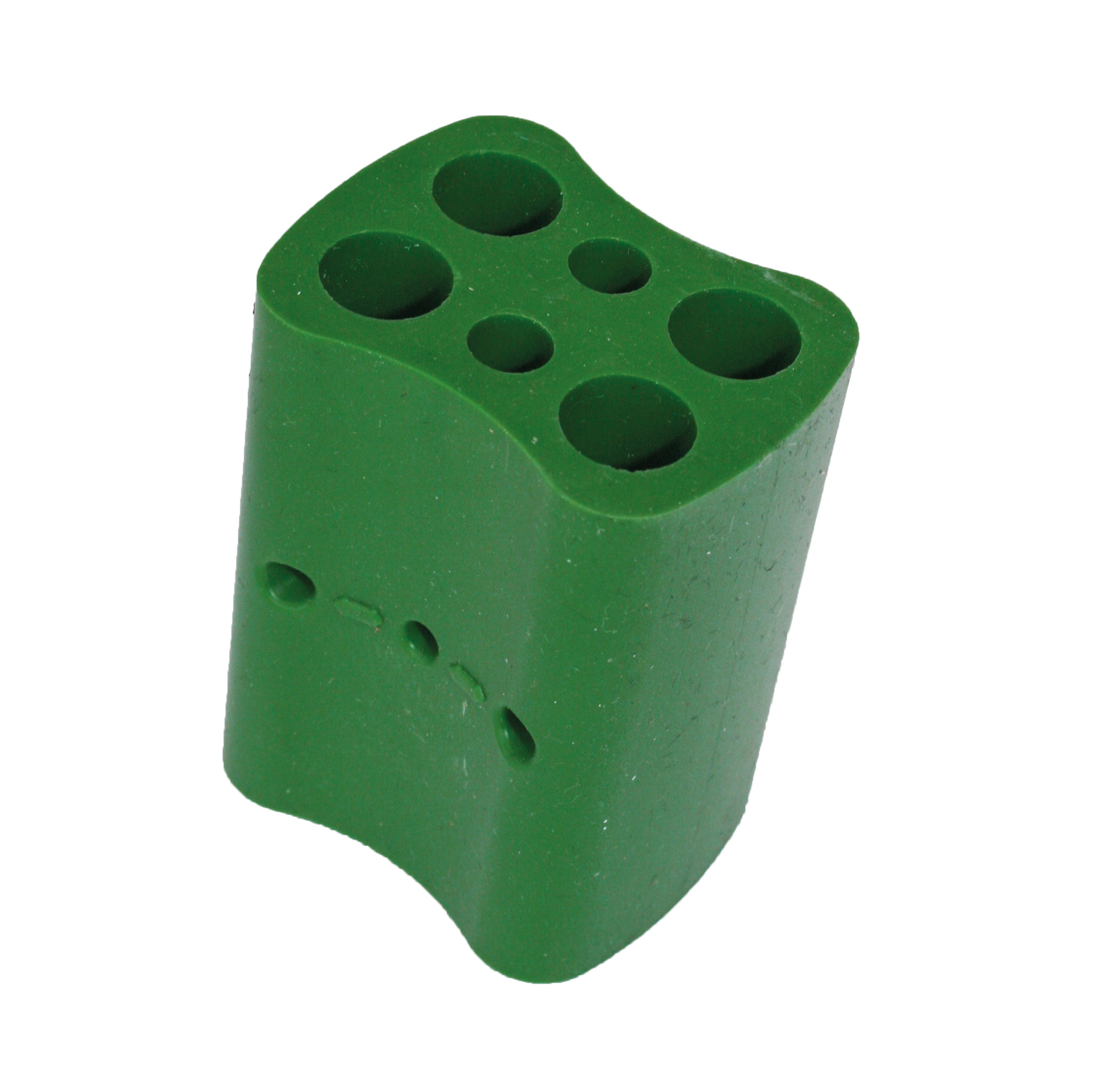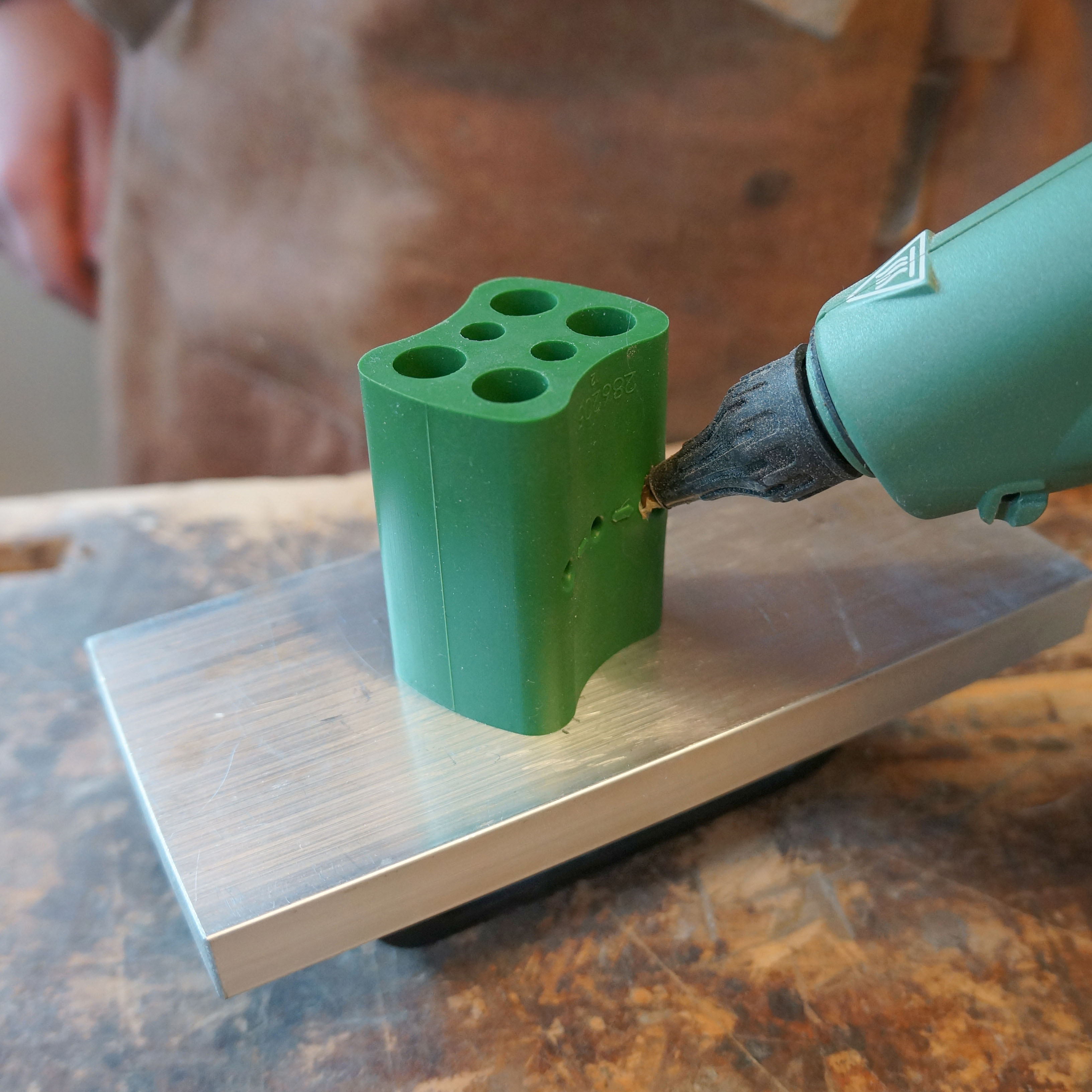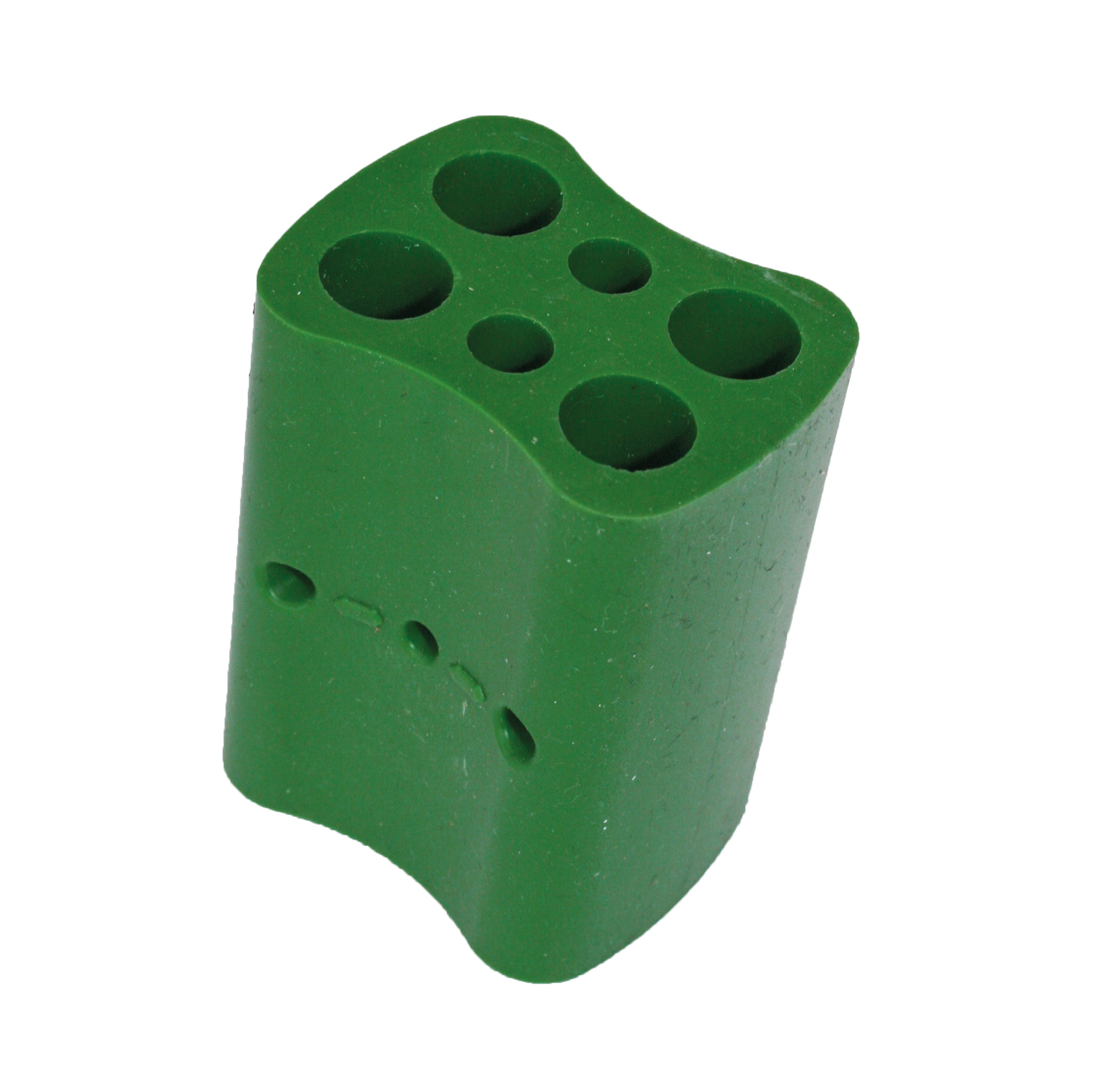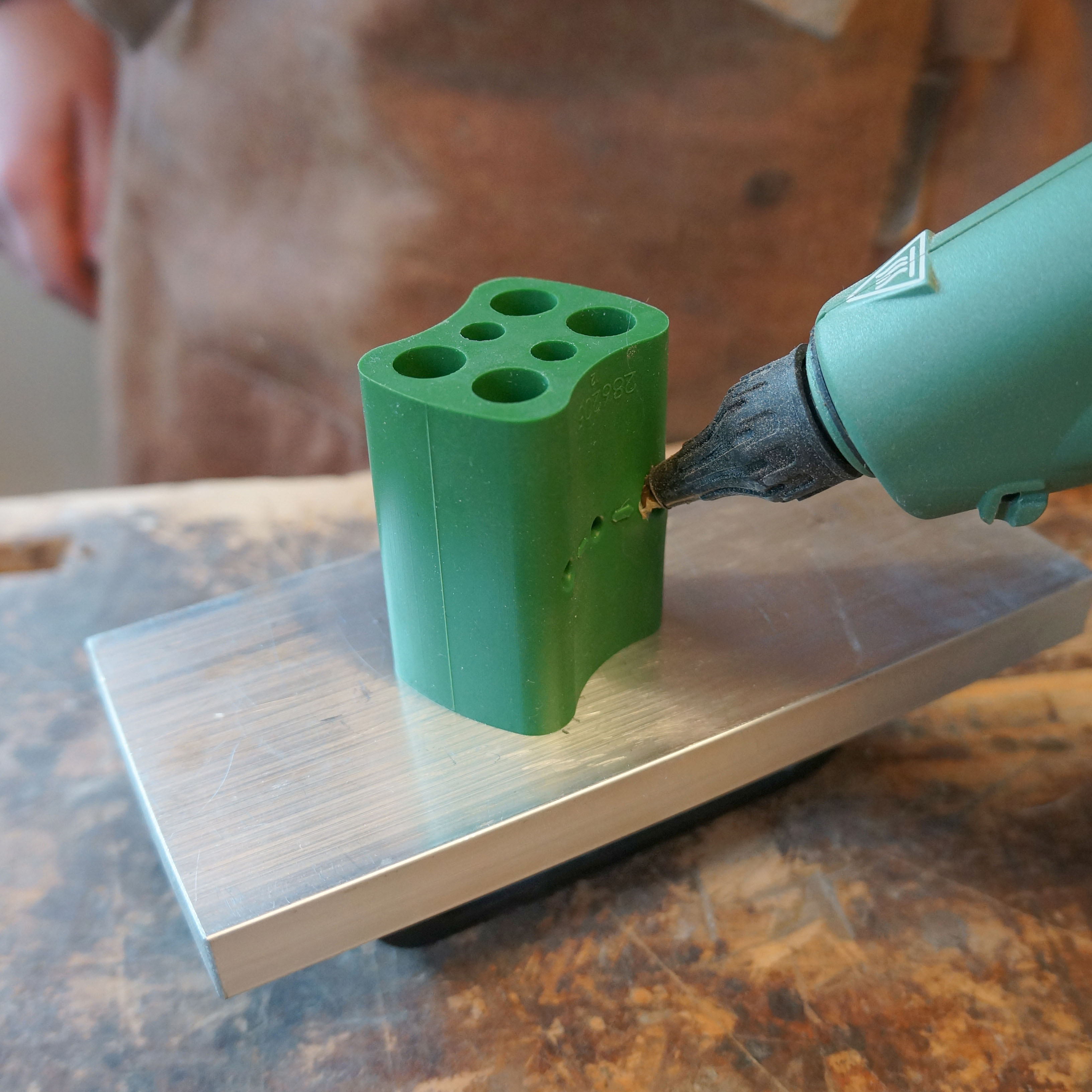 Form new Knot Filler sticks of excess Knot Filler with the Knot Filler Saver. Minimize waste by making new Knot Filler sticks between Knot Filler color change.
How does it work?
Use the Knot Filler Saver this easy:
1. Place the Knot Filler Saver on a metal surface or use masking tape on the bottom to close the holes.
2. Fill the Knot Filler Saver from one of the sides. Use the hole to the left or right.
3. Do not fill the small hole in the middle. That is for ventilation purpose.
4. leave the Knot Filler to harden. Drying time is approx. 15 min. Push out new sticks and seal them closely in a bag.

Notice!
♦ The new formed sticks might have an uneven shape. This does not influence the later application.
Product information "Knot Filler Saver"
The Knot Filler Saver is a useful tool to have at hand when repairing with Knot Filler. The Knot Filler Saver makes it possible to save Knot Filler between color change, which otherwise might be wasted. It is easy to use, just form new sticks in the Knot Filler Saver, let the new sticks dry, and finally seal them in a bag. It is a good way to use all resources with minimum waste.

PRODUCT INFO:
♦ Flexible mold of silocone, green color.
♦ Size: 60x45x35 mm
♦ Easy to form new Knot Filler sticks when changing color
♦ Form new sticks Ø12 mm

IMPORTANT:
• Remember to pack the new sticks in a tightly seal aluminum bag after they have hardened.