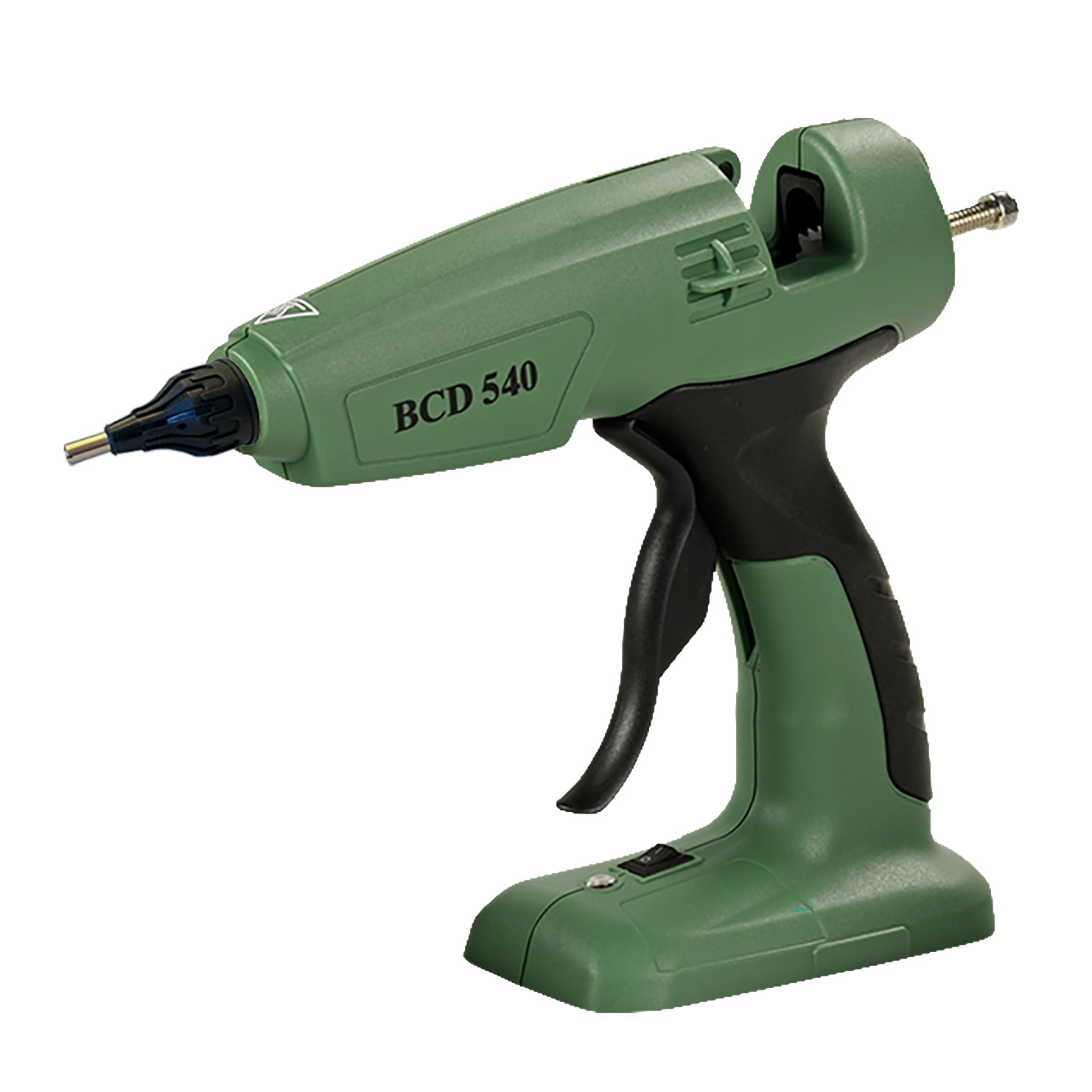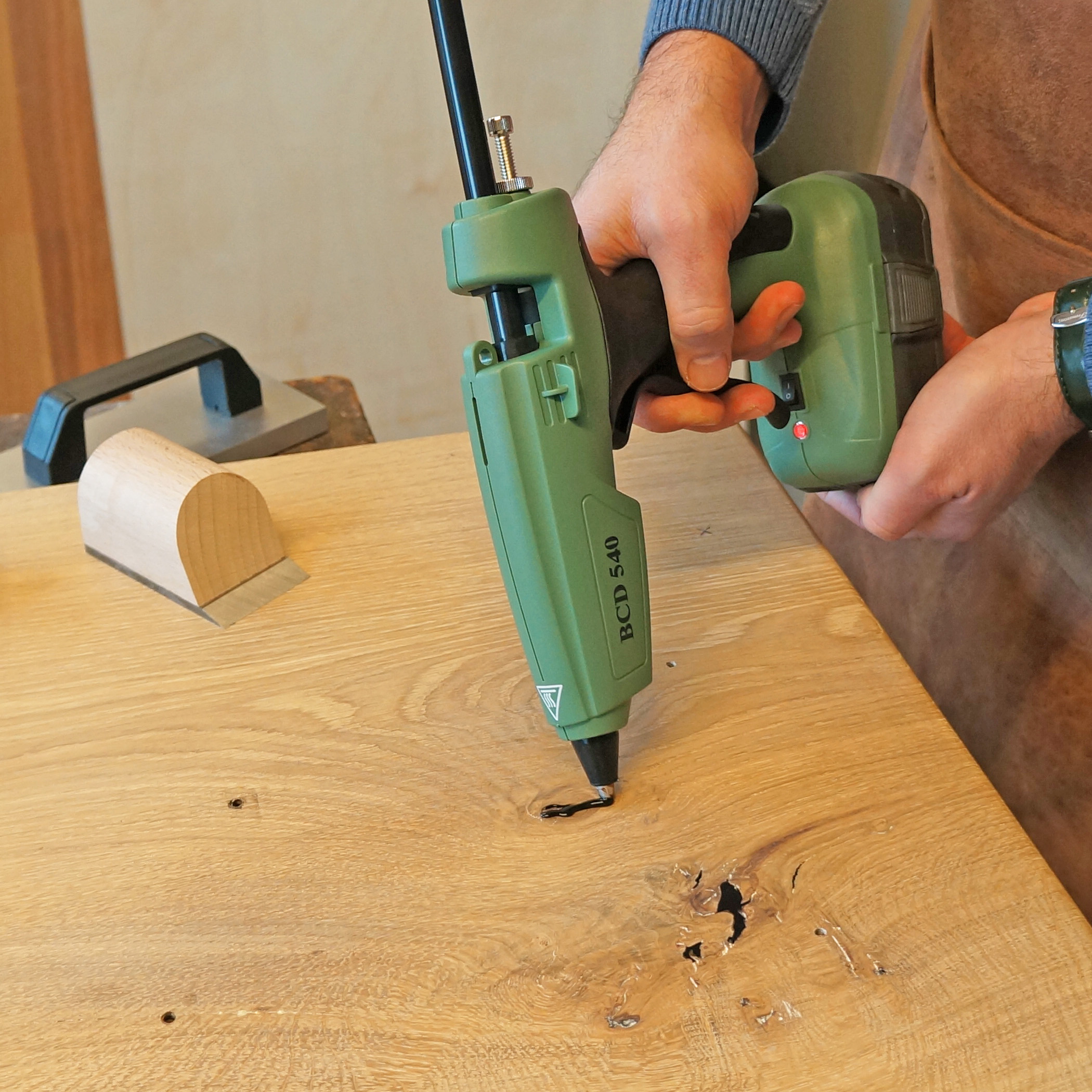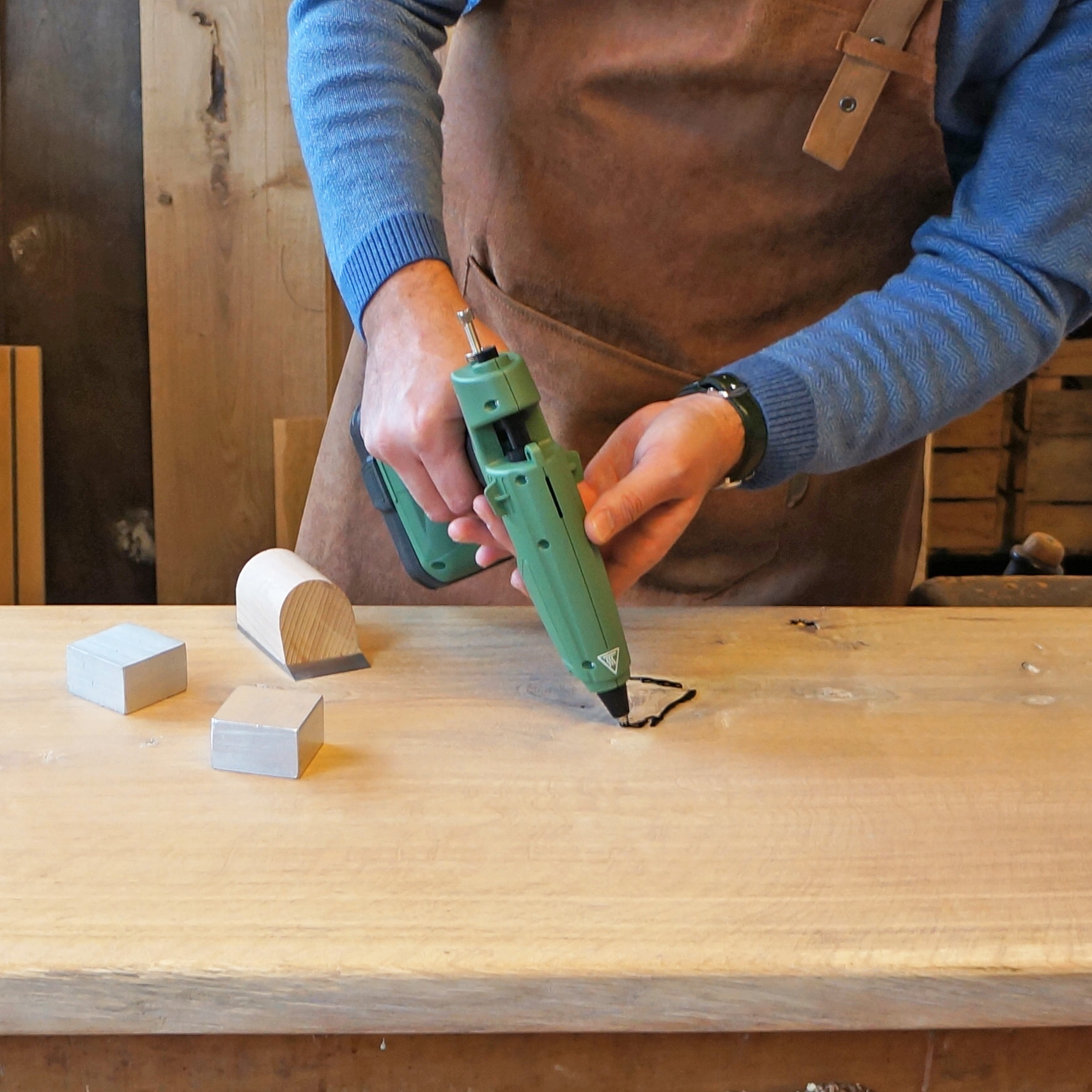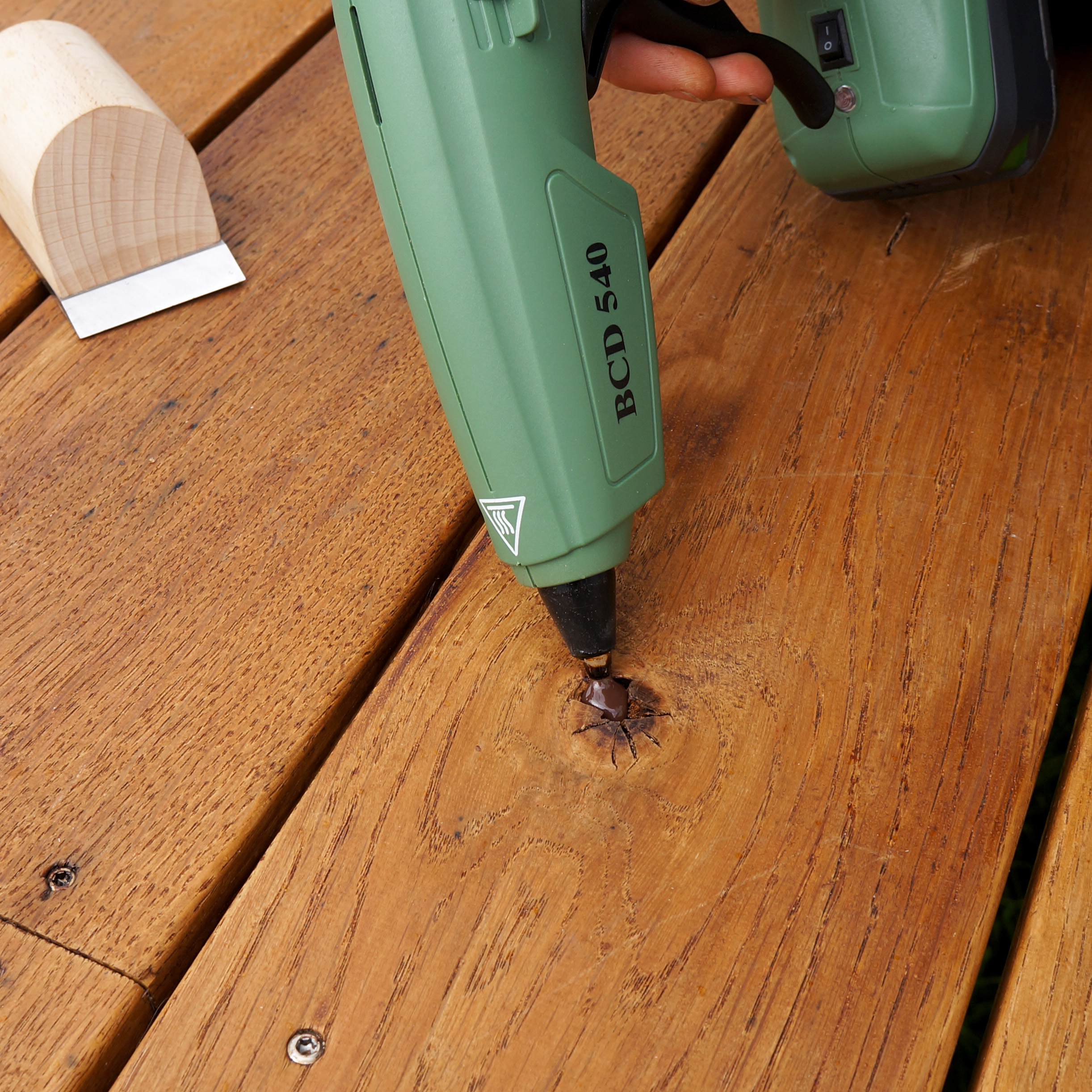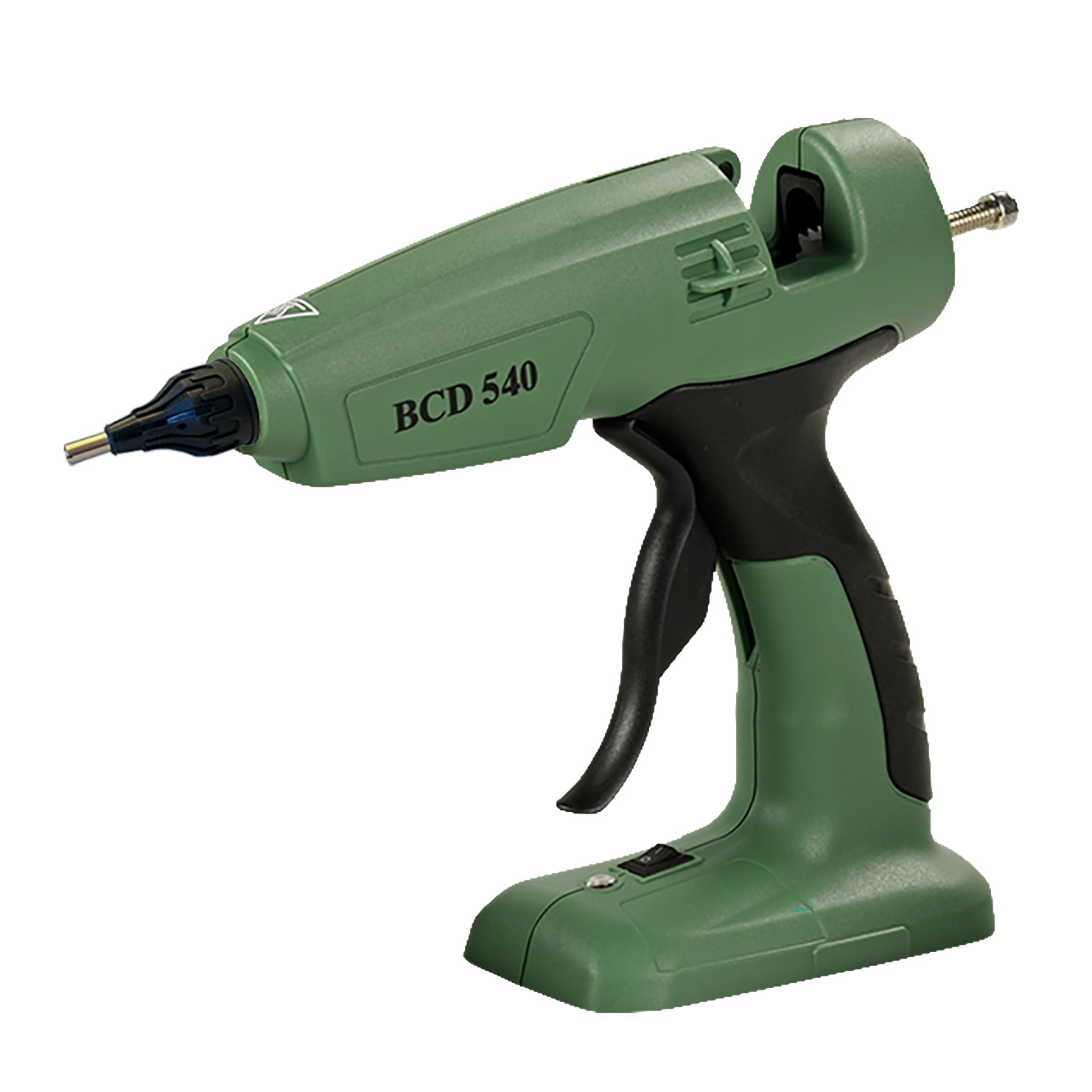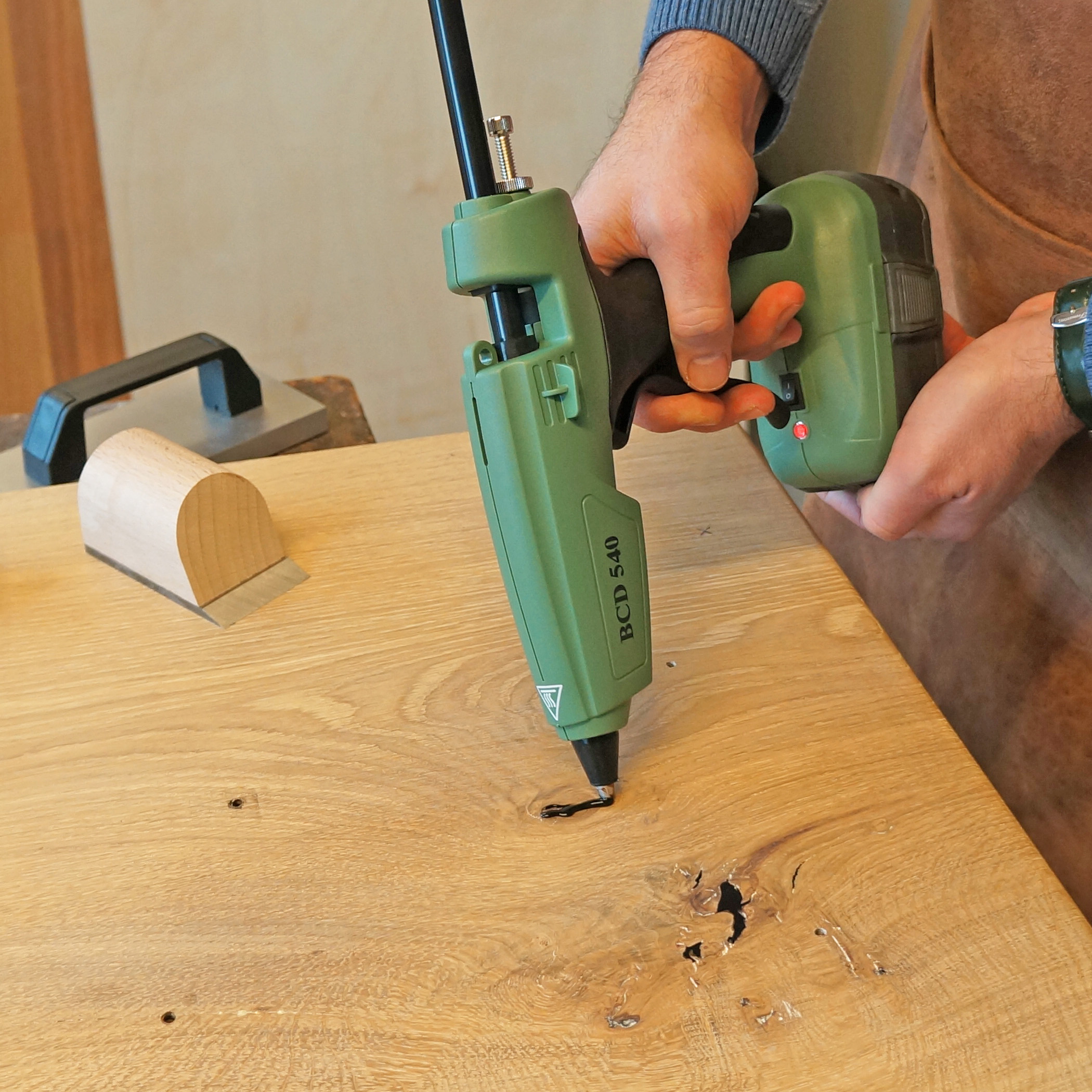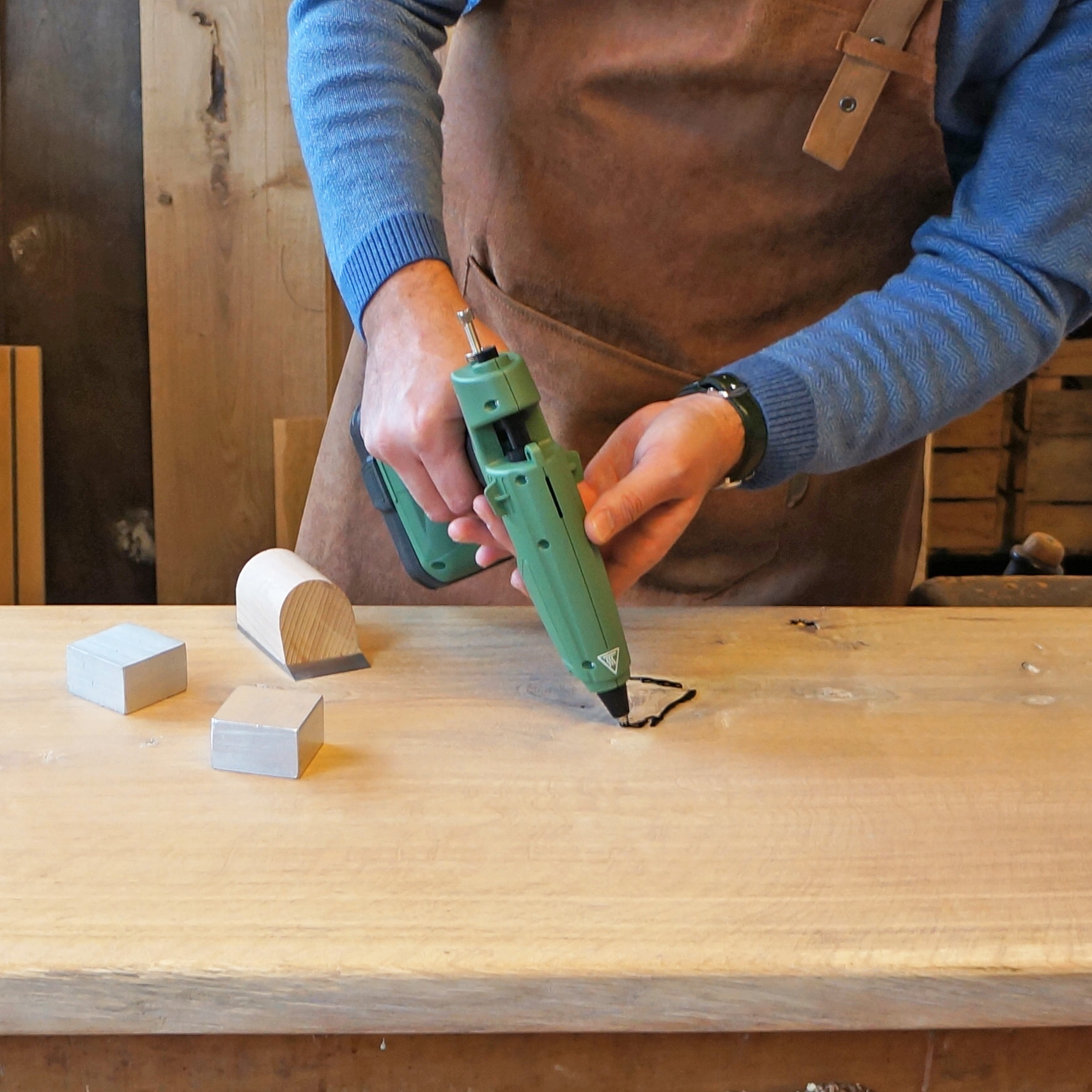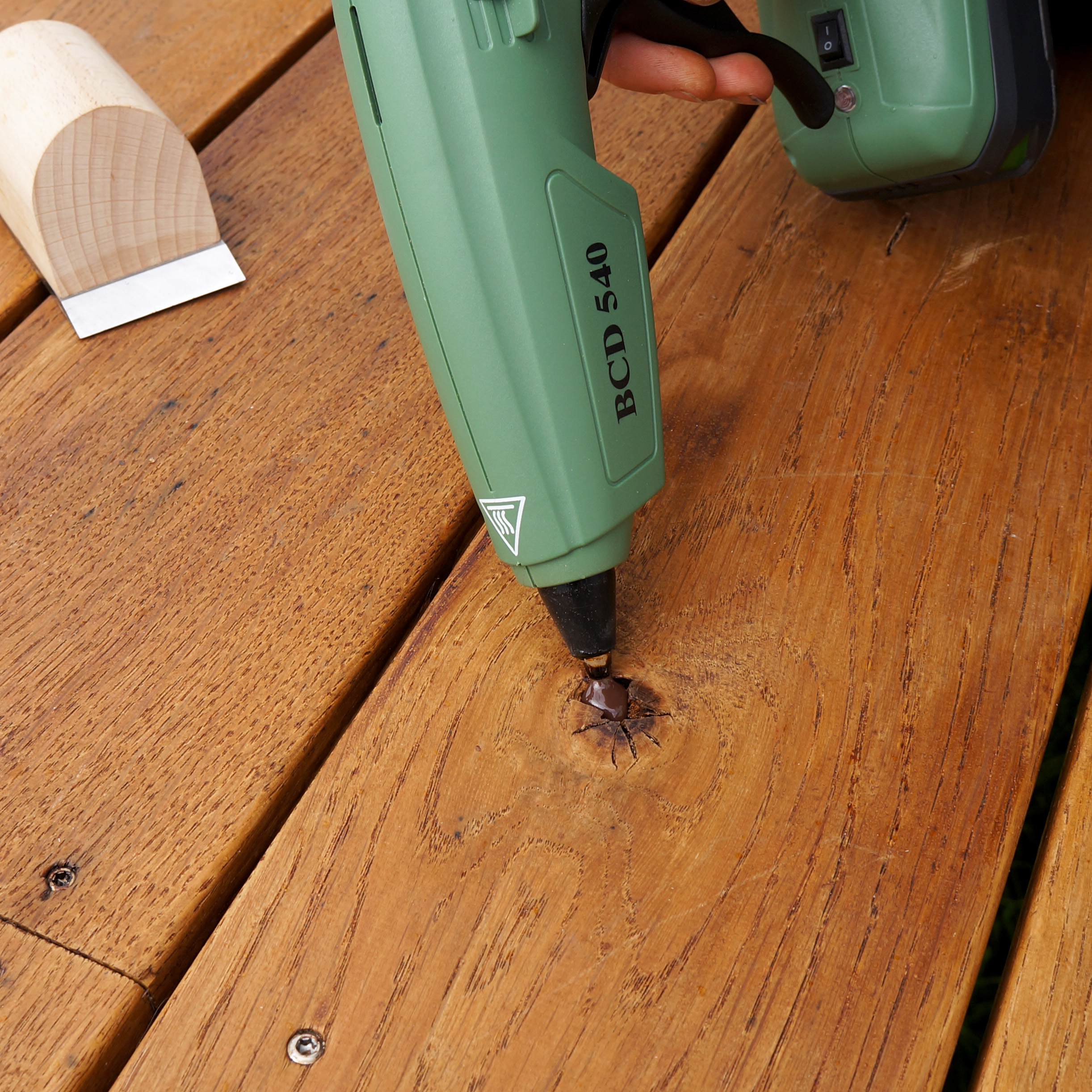 Cord-free Knot Filler application tool. Use the BCD540 for your Knot Filler wood repairs. Professional heating gun, perfect for Knot Filler application- Info
How does it work?
Use the BCD540 Battery gun this easy:
Put a Knot Filler stick in the BCD540 Battery gun
Turn it on
The temperature is fixed at 170°C
Let the gun pre-heat for approx. 7 minutes
"Shoot" Knot Filler into the knot/repair
Charge the battery when necesarry
IMPORTANT!
Never pull out sticks of the BCD540 Knot Filler gun. This ruins the chamber of the gun!
Never place the BCD540 Knot Filler gun on the side and never point it upwards!
Follow the instructions in the technical datasheet and/or product sheet
Product information "BCD540 Knot Filler gun"
The BCD540 Knot Filler gun is a cord-free, battery-driven tool specifically deveoped for Knot Filler application. The cord-free Knot Filler gun gives you the advantage of freedom-of-movement to repair knots, cracks, grains, etc. in all types of locations. It is a professional, light-weight model with an ergonomic design and quick pre-heating.
PRODUCT INFO:
Professional, battery-driven, cord-free Knot Filler gun
Accepts D Ø12 mm sticks
Functioning time on fully charged battery 100-120 min (2.0Ah)
Fixed temperature setting 170°C
Approx. 7 minutes heating time
Two battery options 18V 2.0Ah or 18V 5.A0h
PACKAGING: